Slepkow Slepkow & Associates, Inc.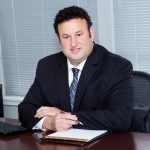 Slepkow Slepkow & Associates, Inc.
Hernia mesh lawsuit law firm
Top product liability lawyers across the United States are filing hernia mesh lawsuits. These hernia mesh lawsuits have been filed on behalf of aggrieved victims suffering from injuries caused by defective hernia mesh medical devices. We started this hernia mesh liability information center to address a real lack of reliable information on the internet about defective hernia mesh particularly Ethicon Physiomesh™. Victim's across the United States Mexico and Canada are seeking good, current and real information concerning hernia mesh lawsuits. Many hernia mesh victims incorrectly believe that a hernia mesh recall is required to pursue a hernia mesh lawsuit.