Clarke & Hill Law Office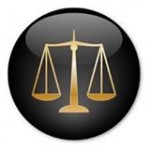 With years of experience in handling various legal issues, the team at Clark & Hill law Office makes sure that they help every client that approaches them. Known to have a team of well qualified and experienced lawyers, the Company helps people deal with all kinds of criminal and family issues irrespective of their complexity. We, make sure that every client gets the most accurate advice and solution to whatever problem he may be facing. Whatever point the matter may be, our lawyers are trained to deal with the situation calmly and to put down a to make sure it proves our client right. Although we are known to give the most affordable services, our dedication and research put in to work out a solution are not compromised.
At Clark & Hill Law Office, we work with the clients to help them to deal with a resolution of disputes and negotiating settlements. They help resolve family matters like the issue over child custody, child support enforcement, post judgement modifications, relocation petitions, prenuptial agreements and more. We also deal with Criminal matters such as theft and property crimes, domestic violence assault, drug offenses and more.
With years of experience dealing with different people and many kinds of legal matters, we have now developed the skills to help clients deal with all these situations with ease and help them get rid of the entire proceedings soon.