Jan I. Berlage, Attorney at Law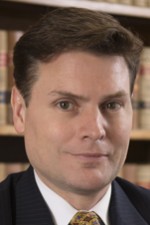 Maryland attorney Jan I. Berlage applies 19 years experience in meeting clients' needs.
The legal team of Jan I. Berlage assists clients with Maryland Bankruptcy filings, creditor's rights, account collections, intellectual property litigation and related transactions (copyrights, trademarks, trade secrets, internet law), and general civil and business litigation. Mr. Berlage has extensive trial experience and has secured major settlements and jury verdicts in favor clients. Notably, Mr. Berlage was lead counsel for a photographer who had claims of copyright infringement against a multinational corporation. The jury awarded Mr. Berlage's client $1.6 million dollars. The year before that he secured a $1 million dollar settlement in a wrongful death case for another client. Mr. Berlage's practice is diversified and he thrives on accepting cases that are challenging and complex. He was named a 2015 Maryland Super Lawyer by Thomson Reuters for his accomplishments as a Maryland Business Litigation Attorney.