Joanna Mitchell & Associates, PA
Return to Directory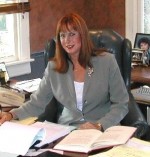 FREE TELEPHONE CONSULTATION FOR YOUR DIVORCE OR FAMILY LAW MATTER!
Established in 2003, we are a Full Service Family Law Firm, offering our professional guidance in nearly all areas of Family Law, including, but not limited to, Divorces (both uncontested and contested), Timesharing / Parenting Plan disputes (previously known as custody and visitation), Child Support, Paternity actions, Contempt and Enforcement actions, Domestic Violence Injunctions, Step-Parent Adoptions and Marriage Contracts (prenuptial and postnuptial agreements).
All of our initial, potential new client consultations are conducted over the telephone and are free. During the consultation, we can speak about the particulars of your matter, as well as discuss your potential rights and options. Then, should you wish to proceed, we would coordinate the exchanging and signing of any necessary paperwork in order to undertake your case. If you would like to schedule a free initial telephone consultation, please contact our office at 352-324-2444.
Call Today to Schedule your Free Consultation!