Return to Directory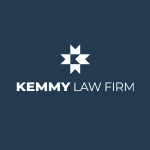 We are a family of lawyers with proven results.
Kemmy Law Firm is built on the belief that every case we pursue is an opportunity to work toward a safer community. Time and time again, we see the lives of ordinary people abruptly changed because someone broke the rules. Our jury system allows you to hold those responsible for your suffering accountable. By fighting for you, we not only protect our clients, we work toward a safer community for everyone – one case at a time.
Our attorneys assist clients injured in oilfield accidents, catastrophic truck accidents, serious car accidents
, injuries at work, and other personal injury matters. Our attorneys also assist with oil, gas, and mineral rights. Contact our family of lawyers today to get personalized attention and assistance with your case.