Rudenberg and Glasser, P.A.
Return to Directory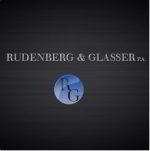 Trusted Fort Lauderdale Criminal Defense Attorneys with Thousands of Cases Handled
Rudenberg and Glasser, P.A. provides diligent defense to clients in Fort Lauderdale. The firm's criminal defense lawyers are available around-the-clock, 24 hours a day, 7 days a week. Whether you've been charged with DUI or arrested for domestic violence, the firm is ready to take your call. The legal team has handled thousands of criminal cases and remains passionate about defending the rights of the criminally accused throughout the area. Clients can count on Rudenberg and Glasser, P.A. to deliver aggressive representation, skilled advocacy, and strategies case plans. Scheduling a free consultation is as simple as calling (954) 543-1788.