Return to Directory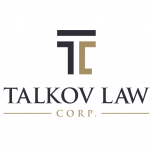 Real Estate, Bankruptcy, and Business Attorney in
Riverside, California.
Talkov Law is one of Southern California's preeminent law firms for real estate, business and bankruptcy litigation. Based in Riverside, the attorneys at Talkov Law serve the Inland Empire, including San Bernardino, Corona, Moreno Valley, Norco, Grand Terrace, Loma Linda, Ontario, Fontana, Colton, Palm Springs, Rancho Cucamonga, Redlands and Temecula, providing experienced lawyers in Los Angeles County, and Orange County.