Tax Law Office of Daniel W. Layton, Esq.
Return to Directory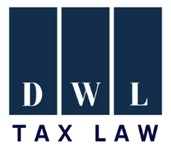 Clients can expect a confident, aggressive, and authoritative vice on their side.
Riverside Tax Attorney Daniel W. Layton is a graduate of the University of Chicago Law School who has dedicated his career to providing the highest level of representation to his clients in tax audits, appeals, trials, and criminal tax investigations. His diverse and substantial background in tax comes not only from an advanced degree in the laws of taxation, earned while attending Golden Gate University in San Francisco, but from his time at the beginning of his career as an IRS trial attorney and, later, from his five years with the U.S. Department of Justice, handling civil and criminal tax cases as an Assistant U.S. Attorney in downtown Los Angeles.