personal injury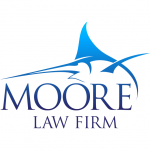 Get more from your lawyer.
If you need a lawyer for personal injury, auto accidents, immigration, or medical malpractice, rely on the Moore Law Firm. Our personal injury attorneys can represent you in all cases of personal injury, slip and fall, accidents and more. Our injury lawyers are available when needed, and maintain frank and frequent communication.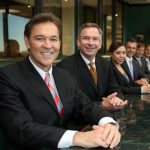 You will not pay unless and until we win your case.
Our Los Angeles personal injury lawyers have helped thousands of clients with their personal injury cases since 1984. With over 30 years of experience our attorneys have the expertise your case needs to be successful. Our law firm has helped thousands of clients achieve satisfactory results for their personal injury and accident claims from slip and fall accidents, car accidents, and truck accidents to brain and spinal cord injuries and wrongful death cases. We were rated by Newsweek Magazine as one of the "10 Best Personal Injury Attorneys" in the US. If you or a loved one have been injured in an accident, call us for a free no obligation case evaluation. You won't pay us anything unless and until we win your case. We are available 24 hours a day, 7 days a week, to take your call.