Finding a good Alabama attorney
Finding the right lawyer in Alabama can be challenging. The sheer number of attorneys to choose from, and the difficulty of assessing their merits can make the search frustrating. Following a step by step process, however, can help you find the right lawyer for you. Read more
Featured Attorneys
Car Accident Lawyers in Huntsville, Decatur, Athens & Madison, AL
When you are injured in a serious auto accident, you need serious representation. Call the Huntsville car accident lawyers at Martin & Helms today for a free consultation with an experienced Alabama attorney.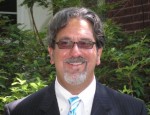 Premiere Gulf Coast firm specializing in Criminal Defense and Civil Liberties.DUI, DRUGS
Visit randallbtolley.com for a description of services, to ask a question, or to make an appointment for a telephone conference or in person. We are located on the Gulf of Mexico, 4 blocks west of Hwy. 59, Gulf Shores, AL.