Finding a good New Jersey attorney
Finding the right lawyer in New Jersey can be challenging. The sheer number of attorneys to choose from, and the difficulty of assessing their merits can make the search frustrating. Following a step by step process, however, can help you find the right lawyer for you. Read more
Featured Attorneys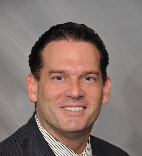 Handling all legal family matters personally and professionally
The Micklin Law Group is a popular law firm in New Jersey which comprises of a team of experienced family law attorneys. It provides customized counsel for each client based on their needs and expectations. It handles different types of cases such as divorce, family law, estate and probate cases. The legal services are provided by the attorneys Brad M. Micklin, Rachel Isaacs and Richard M. Muglia. All these attorneys have years of experience in the family law and estate cases. The Law firm has been handling these kinds of cases for more than twenty years.
Aggressive Legal Representation in New Jersey for over 20 Years
The Law Offices of Joseph Lombardo has been representing individuals across Southern New Jersey since 1993. We have represented numerous clients in matters related to personal injury, criminal defense, traffic, DUI/DWI, divorce, and custody issues.
Joseph Lombardo has prosecuted in Municipal Court, served as a criminal defense attorney, and also as a civil litigator for over 20 years. Mr. Lombardo will put his 20 plus years of legal experience to work to ensure that your rights are protected, or if you have been injured, that you receive the compensation that you deserve.
Our promise to clients is that calls are returned the same day, an appointment will be setup within two days of your contacting us, and that Mr. Lombardo is always accessible to discuss your case.
If you are seeking an attorney in South New Jersey, I invite you to contact us.
Serving all of the counties and townships in Southern New Jersey
We regularly represent clients in Hammonton, Glouchester, Cherry Hill, Vineland, Egg Harbor Township, Atlantic City, Mt. Laurel, Voorhees, Hamilton, and every township and County in South Jersey. In cases of emergency, Mr. Lombardo is available 24 hours a day and can make jail visits.